This is an article is in partnership with Catholic Central, however all opinions are my own.
The holidays are a time when we get to spend time with family, and games are the best way to break the ice in case there is any holiday tension. As a family we love playing the classics with our kids, Jenga is an all time favorite so is UNO!
In the spirit of the season "Christmas Fun in 5" contains super fun 5-minute activities you can do with your family and friends over the Holiday to laugh, bond and have a blast! It also includes some cool facts about the "whys" and history behind some of the most time-honored Christmas traditions!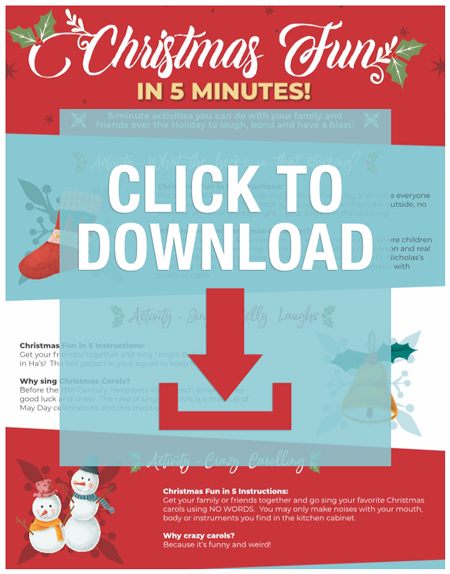 What is your favorite Christmas tradition? We always celebrate on the 24th with a lot of food, games, family and friends. At midnight the kids are allowed to open one Christmas gift, and we set off fireworks. Then we all gather on the 25th open present, and cook breakfast together.
To spread the Christmas cheer we have partnered with Catholic Central to give one of you lucky readers Christmas an opportunity to win an assortment of four different classic games which will be chosen by random. The list includes Monopoly, Sorry, Connect 4, UNO, Pictionary, Twister, Operation, Apples to Apples, Life, Simon, Battleship, and more!
For more on Catholic Central Visit them at: http://www.catholiccentral.com