Red Shoes And Seven Dwarfs Review And Interview
This outrageous fairy tale spoof starts as Snow White steals a pair of red shoes that transform her into a princess. Meanwhile, a witch's curse turns seven brave princes into dwarfs, forcing them to seek out the princess, hoping for a kiss to break their spell.
Together, they must face Snow White's wicked stepmother – who will stop at nothing to get her precious shoes back – and, along the way, learn that true beauty lies within!
Red Shoes Review
We had the pleasure of viewing the film recently, and if you know how we do our film reviews we like to ask our kids for their honest opinions on family films. Our kids are five and eight years old, so it is always great to get their perspective on these films.
Q & A
Q: Who was your favorite character in the movie?
G: I really liked Merlin! He had a lot of funny moments but I like how he tried defending Snow and his friends.
S: I liked the knights they were all funny and I like how they fought the bad guys with pots and pans. (Insert big laugh)
Q: What was your favorite part of the movie?
G: When Snow transforms into her true self and Merlin loves her the way she is.
S: When the knights fight the big rock guys and the wood teddy bears join in the fight.
Q: How was this story different from the Snow White Story?
G: Well in the Snow White movie the witch gives her a poisonous apple and in these one she gets to wear some really nice red shoes that transform her.
S: There is no Sleepy or Grumpy as dwarfs.
As you all can tell my kids really enjoyed the film and so did we, there were some really good laughable moments. Most importantly there was a good message behind the film, in that it deals with body positivity.
Which nowadays most girls struggle with, but boys do as well. The storyline talks about not having to worry about being someone you're not, which in this day in age our kids need more than ever with the pressure of social media.
Having to look a certain way, or have certain types of clothes, this film is great for the entire family. It also gives way to open up these conversations up as a family.
Toni Bancroft Interview
Toni Bancroft served as the voice director on "Red Shoes And The Seven Dwarfs" if you aren't familiar with Toni well sadly you aren't a true Disney fan! Just kidding! Toni is amazing and has been the animator on a lot of Disney films we personally love including "Mulan" and "Emperors New Groove".
Here is our interview:
Red Shoes and the Seven Dwarfs features the voice talent of Chloë Grace Moretz, Sam Claflin, Gina Gershon, Patrick Warburton and comedian Jim Rashis.
Red Shoes And The Seven Dwarfs is now on Blu-Ray and DVD! To go along with the film release we also have some fun activities that you can do with the kids!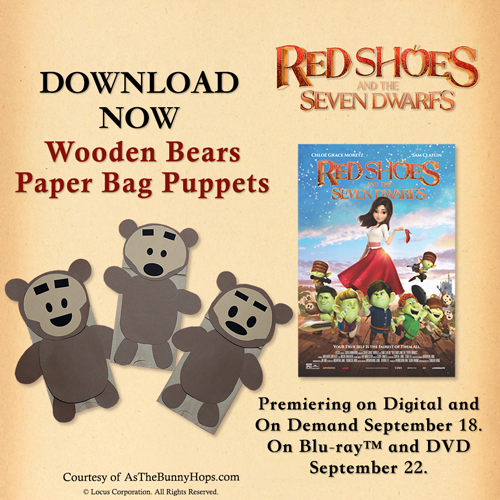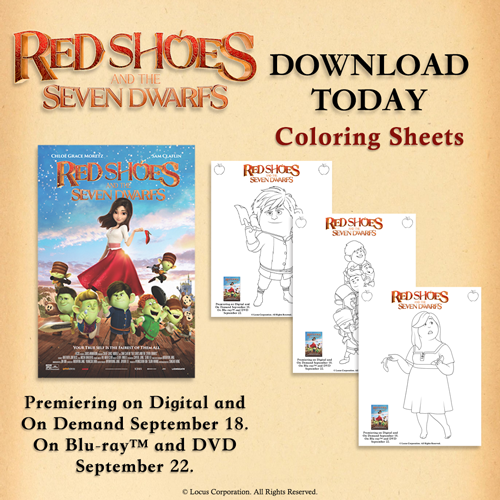 We hope you enjoy and let us know what you think about the film!
PIN FOR LATER