This post is in partnership with Catholic Central, however all opinions are my own.
Valentine's Day doesn't have to be about couples and going out on dates. It's actually the perfect holiday to start a Valentine's Day family tradition!
With the entire purpose of Valentine's Day focused around love, deciding and planning to spend the holiday with your family is perfect. And honestly, it's a ton of fun as well! Not only do you get to celebrate with people that you love and adore, but you get to do so with all members of your immediate family!
If you're on the hunt for some fun ideas on how to start a Valentine's Day family tradition, here are a few simple ways to get it started.
Simple Ideas to Start a Valentine's Day Family Tradition
There are so many family-friendly fun ideas that you can do each and every Valentine's Day!
Have the entire family create Valentine's Day dinner together
Eating together is fun, but cooking together is better! Start the tradition this year of creating a delicious family meal that everyone has a part in making. Make it 10 courses if you want! Whatever you and your family want, you control the outcome.
Host a "sweet treat" bake-off and have the parents be the judge
Being the parent has its perks, right? Everyone wants dessert on Valentine's Day so why not host a bake-off and sample your way through multiple tasty treats? Only one can be crowned the baking champ, so choose wisely because they'll hold the trophy until next year!
Share the love and volunteer together somewhere as a family
If your family has love to give, share it with others in your community. Head down to the food bank and serve meals or make a meal together and deliver it to the local shelter. There are so many ways that you can help make Valentine's Day special for so many other people as well!
Valentine's Day is the perfect day to create a brand new family tradition that you and your family can enjoy and continue for many years down the road!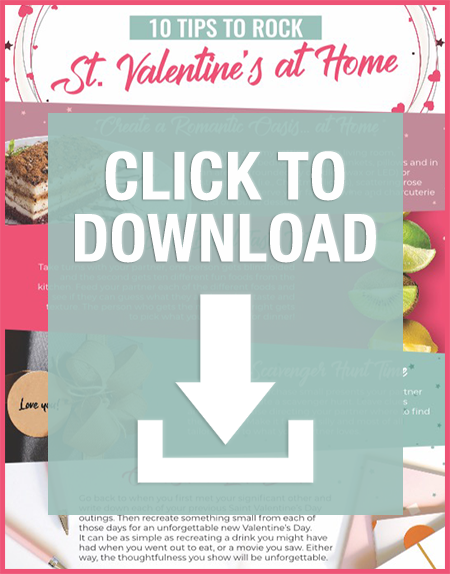 In the spirit of Valentine's Day we have partnered up with Catholic Central to offer you all a chance to win this really cute gift pack!
The St. Valentine Love Kit includes:
1 – Red Rose LED Glass Dome elegant table lamp.
1 – Gold tone "Love" bangle bracelet
And more!
Enter to win!